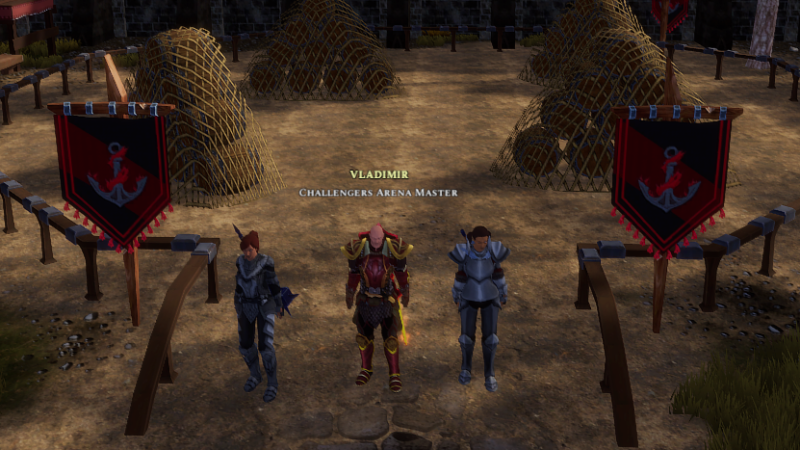 Legends of Aria details ranked arena matches

Posted by
MMOEdge
on
Feb 12, 2020
Legends of Aria has a new update looming, Point Release 9, and have been detailing new features coming in the update.
The latest spotlight focuses on ranked arenas, arena matches can be in the form of 1v1, 2v2 and 3v3 and each of the brackets have their own rankings. Each player will start at rank 1000 and gain or lose points based on the rank of their opponents and the outcome of each match. Each match has a hard time limit of 10 minutes, if you reach it then the team with the most kills wins. No pets, no ressurections and only five potion uses per match.
You can check out the full details on the official site.
The previous spotlight for Point Release 9 focused on the Grand Bazaar which will allow players to search, locate, and purchase all the items which are listed for sale in the game world.
This is something that many people are accustomed to in other MMOs but this isn't something that used to exist often in MMOs prior to World of Warcraft. Legends of Aria is a game that very much follows in the footsteps of Ultima Online so introducing such a feature really is a big change.
There is no date set for Point Release 9 yet.
Similar

Articles