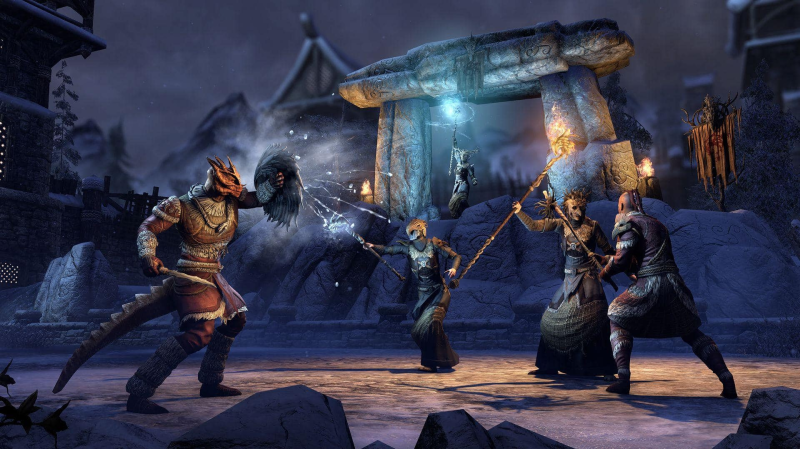 The Elder Scrolls Online Update 25 and Harrowstorm DLC now available

Posted by
MMOEdge
on
Feb 25, 2020
The latest update to The Elder Scrolls Online is now live on PC and Mac and as we mentioned in our previous post it will require a full re-download of the entire game client. You don't have to do anything special, just update as normal but be ready for a much larger download than normal.
The plus side to the large download means improved performance overall including better load times, higher frame rates and smaller patch download sizes going forward.
The Harrowstorm DLC meanwhile introduces two new four-player dungeons, Icereach and Unhallowed Grave. Most of all the DLC also starts off the year-long Dark Heart of Skyrim storyline in preparation for upcoming Greymoor Chapter which we can expect to see in May on PC and Mac and June on consoles.
Your Dark Heart of Skyrim year-long adventure begins here! Delve into two challenging new dungeons, uncover ancient secrets and plunder, and set upon a journey that will take you to The Elder Scrolls Online: Greymoor and beyond!
Source: elderscrollsonline.com
Similar

Articles