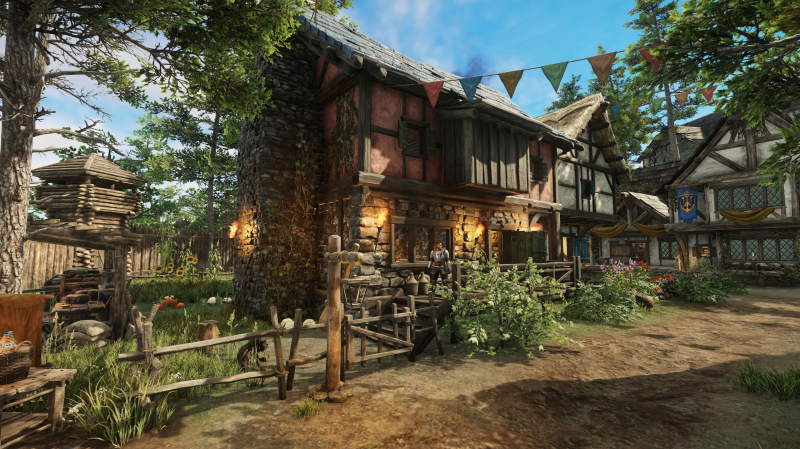 New World explores player housing

Posted by
MMOEdge
on
Feb 20, 2020
Following on from the previous article about Settlements and Governance, the latest article from New World focuses on player housing.
Housing in New World works similar to a lot of MMOs where you select an existing building to occupy, you won't be building the house of your dreams on a plot of land here.
Housing is also sort of instanced like many MMOs too. "Multiple players can purchase the same physical home location but they will only be able to see their property and decor unless they are visiting another player's house." You can invite other players to your home simply by being in a group with them.
To buy a house you will first need to hit level 20 and you'll have to raise your Standing within that Settlement's Territory. "To raise your Standing in the Territory you want to live in, it is important to get involved in the daily activities of that Territory, such as killing creatures, completing Faction Missions, working on Town Projects, and crafting items."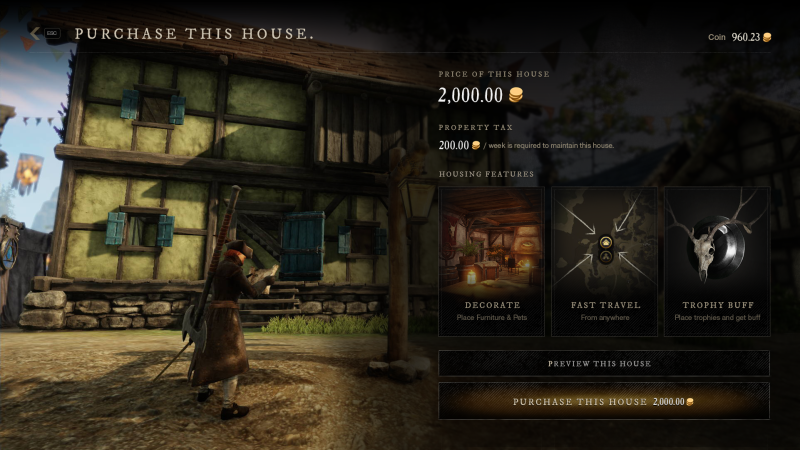 You will also be required to pay tax to the controlling Company of the Settlement if you want to retain perks such as House Recall and Trophy Buffs. You won't be evicted for not paying tax but you will no longer be able to modify decorations.
You can read all the gritty details in the latest article on New Worlds site.
Similar

Articles