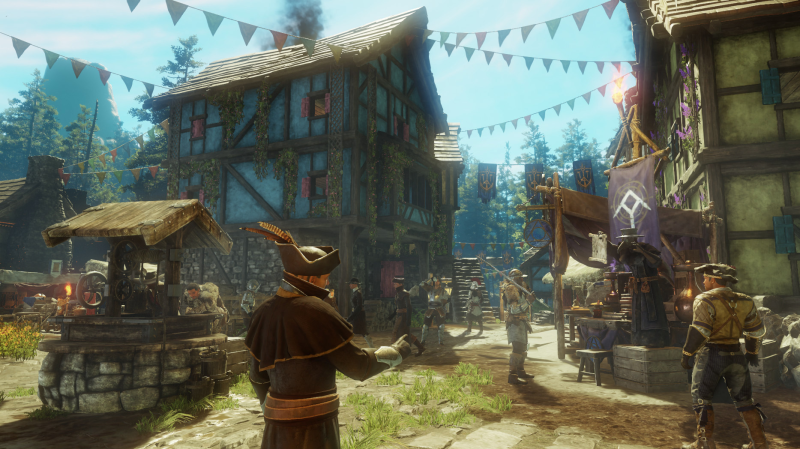 New World details Settlements and Governance

Posted by
MMOEdge
on
Feb 11, 2020
In the latest dev blog from New World they dive in to the games settlement and governance systems.
Settlements are where players live, congregate, craft, trade, work on Town Projects, and support their Faction through Faction Missions. Death is not the end in Aeternum, so Settlements also serve as a respawn point for players unfortunate enough to have fatal mishaps on their adventures.
Players must choose one of three factions, after that they can join or create a Company, a Company can then take control of territories and the settlement or fort they contain. Settlements will also contain players housing and crafting stations which can be upgraded.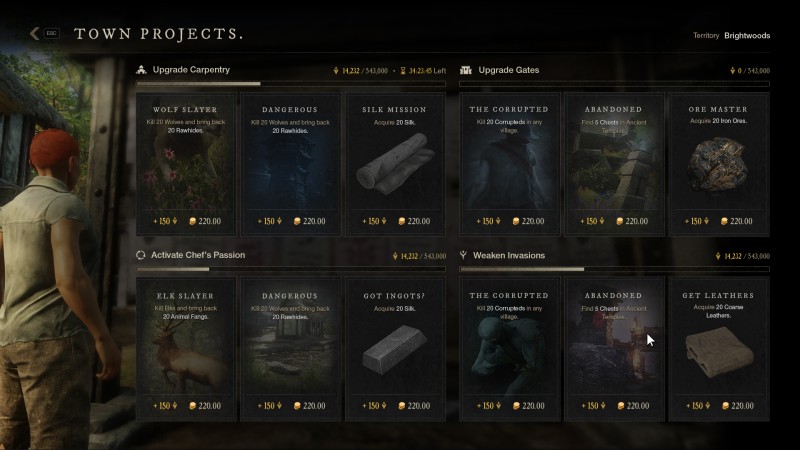 Upgrades are maintained by players completing Town Projects which are activated by a settlement's Governor or one of their Consuls. These missions award XP and currency, among other things. A settlement will level down If upkeep is not paid or the settlement is attacked.
You can read the full details in the dev blog.
Similar

Articles