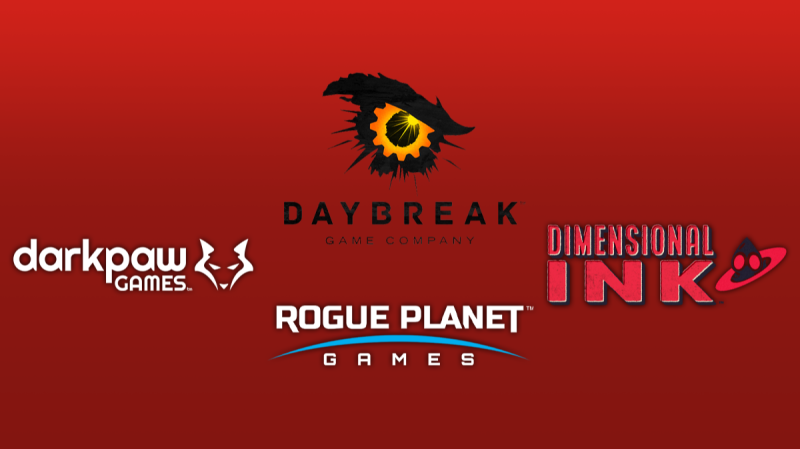 Daybreak announces formation of three new franchise studios

Posted by
MMOEdge
on
Jan 21, 2020
Daybreak Games has today announced the formation of three new franchise studios in what it is calling its "Franchise First" initiative, similar to the approach that Hi-Rez Studios took a few years ago.
The move means that the three new studios will initially be in charge of a separate franchise each, PlanetSide, EverQuest and DC Universe Online, while H1Z1 is kind of left out in the wind and will presumably stay with Daybreak Games themselves at least for now.
Here is an excerpt from the official press release.
Dimensional Ink Games in Austin develops and operates DC Universe Online, the one-of-a kind DC Super Hero-based MMORPG enjoyed by millions across PC and consoles. Dimensional Ink will be led by Jack Emmert, the mastermind behind City of Heroes, Star Trek Online, and Neverwinter. The studio will continue to support DCUO while developing its next high-profile action MMO project starting in 2020.

"Crafting iconic MMORPG experiences has always been Daybreak's lifeblood," said Emmert. "We intend to continue that legacy and grow Dimensional Ink, Darkpaw Games and Rogue Planet Games into the future. Whether it's DC Universe Online, EverQuest, EverQuest II, PlanetSide 2 or our future projects, we'll be giving players their ideal fantasy game experiences for years to come."

Darkpaw Games will be focusing on EverQuest, one of the most legendary MMORPG IPs recognized worldwide. Holly Longdale will continue to lead the studio as its Executive Producer. Darkpaw's mission is to continue to expand upon the unique and amazing fantasy adventure that is EverQuest and EverQuest II and develop the next innovation for the franchise.

Rogue Planet Games, the studio branch in San Diego that broke new ground in the massively multiplayer first-person shooter genre with PlanetSide and Planetside 2, will be working to craft even more new and unique experiences in the space under Executive Producer Andy Sites at the helm. The team is looking to develop its next genre-defining experience for fans of shooters under its new banner.
For anyone wondering, or worried, about Dungeons & Dragons Online and The Lord of the Rings Online, the FAQ article for this announcement covers that.
Standing Stone Games will remain the same and continue to develop and operate Dungeons & Dragons Online and The Lord of the Rings Online. Daybreak will continue to provide publishing support for the games. There will be no impact on LOTRO or DDO service.
Sources: daybreakgames.com, daybreakgames.com
Similar

Articles