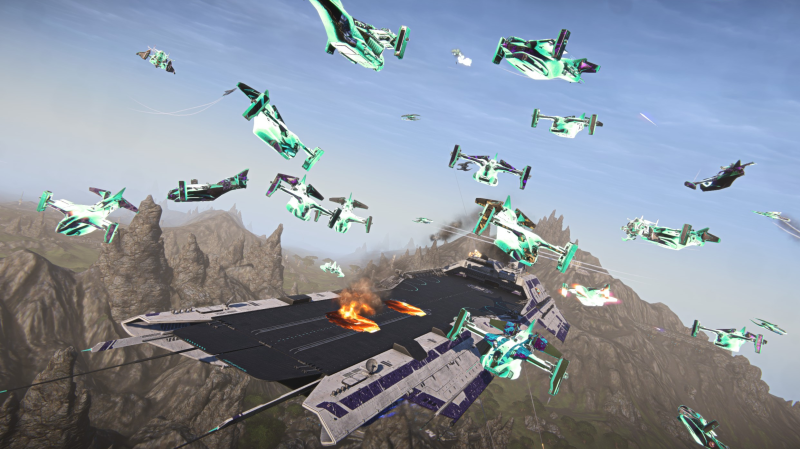 PlanetSide 2 Escalation update now live on PC

Posted by
MMOEdge
on
Mar 12, 2020
The Escalation Update for PlanetSide 2 is now live on all PC servers.
Escalation brings a whole suite of new content and features mainly targeted towards the outfits (guilds) of the game, introducing outfit loyalty, craftable war assets including the Bastion Fleet Carrier and Outfit Wars.
Outfits will earn new resources by capturing and holding bases around the map, with specific key bases rewarding rarer resources. These resources can then be used by outfit leaders and officers to craft and then call in to the battlefield war assets such as a projectile-blocking bubble shield, vehicle airdrops, orbital strikes and the Bastion Fleet Carrier.
Outfit members will increase their loyalty rank over time and earn a currency called Merit which they can then spend and new vendors in the Sanctuary.
Sanctuary is a new communal social area being introduced where all factions can live together in harmony, well cross-faction text and possibly voice chat will be enabled so many not that much harmony. Sanctuary will have new NPC vendors where outfit members can spend their Merit and players can redeem rewards for participating in alerts. The developers insist that Sanctuary expand over time with future updates and introduce future functionality.
Source: planetside2.com
Similar

Articles