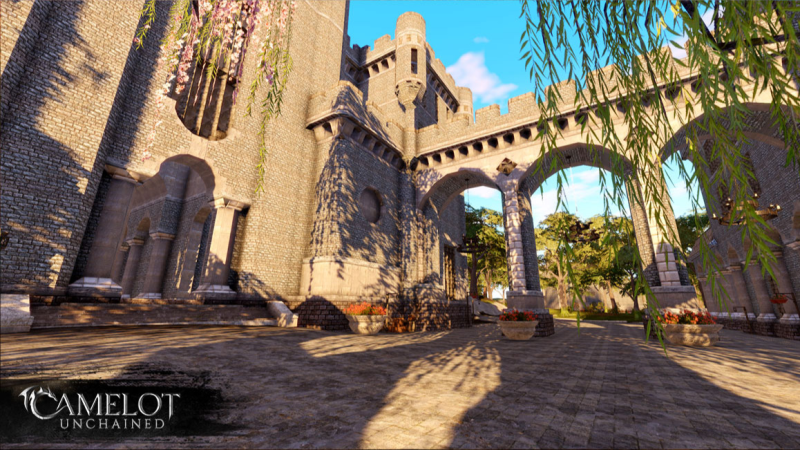 Camelot Unchained reveals roadmap and siege gameplay in livestream

Posted by
MMOEdge
on
Feb 7, 2020
After some backlash to the reveal of a new game, Final Stand: Ragnarok, from Camelot Unchained developer City State Entertainment. Studio co-founder Mark Jacobs promised in an apology that they would show off in detail everything that they have been and continue to work on for Camelot Unchained.
You can watch the full two hour livestream on Twitch or YouTube.
The stream started off with an apology before going on to list features and tech that the team have worked on, we have a screenshot of the list below.
The stream continues on with a video demo of the Cherry Keep siege recorded on a build from last year before a live demo on a current build in which Jacobs invites all current backers to join and witness the Cherry Keep siege.
Jacobs then shared a 90 day roadmap for Camelot Unchained.
Camelot Unchained

Visual update to Cherry Keep
Visual Improvements to SU using new Engine Technology
New CU Scenario

RvR Battleground Scenario

Feature a central keep: buildable, destroyable, repairable
New Siege Engines

Scripted events using Overmind

Updated to CU Characters

Updated to abilities

Inclusive of a new knockback technology

Updated to art (Material/visual improvements, Animation, VFX, SFX)

Warbands
UI Updated
New class trio - The Devout
Planning for next class with consideration of bringing in of an "Extender" class, Spirit Mages
Review of crafting system and next steps
Integration of shared tech in CU's abilities, scenarios, etc.
Live Server Stability and Scaling
Additional Lore

Engine

Client Memory and Performance Improvements
Path for older video cards
Linux Focused server performance improvements
Better graphics configuration
Improved 3D Pathfinding
Overmind Upgrades
Ragdoll Improvements
Animation Improvements
Player to Player Shoving based on mass and speed

Operations

Server Orchestration and Automation Tools
Build CI/CD Pipeline improvements
Beginning of Live Operations Tooling
The stream then closed out with a live Q&A.
Similar

Articles