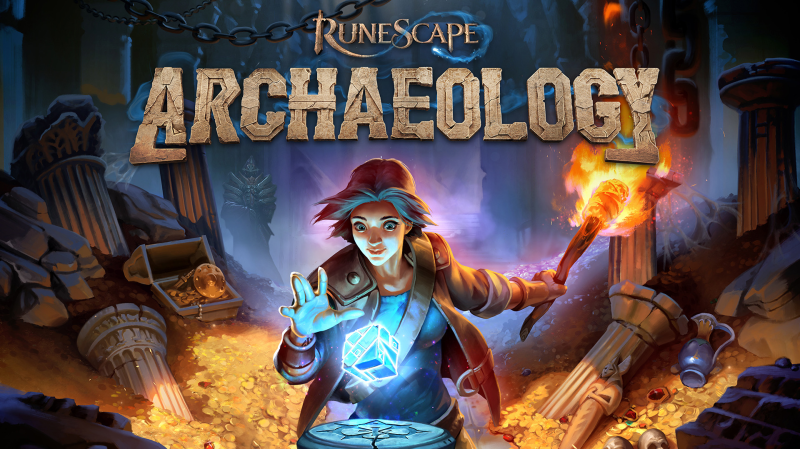 RuneScape launching Archaeology skill March 30th

Posted by
MMOEdge
on
Feb 27, 2020
RuneScape is adding a new skill, Archaeology, as part of what it is calling a "major expansion" which will include five massive new locations to explore.
RuneScape's 28th skill has players journeying into and excavating five vast dig sites in search of artefacts and relics. Archaeology will also dive deep into the game's lore and sets up a new and epic storyline that's connected to the world's original creators, the Elder Gods.

The new Archaeology skill has a 120 level cap and is available to both RuneScape members and free players as soon as it launches. Players will excavate and restore artefacts using their gathering talents. Furthermore, discovery of ancient relics will unlock powerful perks such as adrenaline boosts, infinite run energy and much more.
The latest news post on the official RuneScape site explains more about the new skill.
"In Archaeology you'll use your mattock and your wits to solve some of the biggest mysteries of Gielinor's past. You'll excavate strange artefacts, restore them, and gain their powers. You'll rediscover the art of ancient Summoning, reinvent bygone technologies – and ultimately earn the right to call yourself an Archaeology Master."
Archaeology is so much more than a skill – every dig site will tell a story, which will bring multiple new areas and significant new ways to play RuneScape when it drops in-game on March 30th. As players empower relics, uncover artefacts and improve their Archaeology abilities, secrets of a future story arc will unfold. We can't wait to begin revealing more of the mystery surrounding Archaeology over the months to come.
Source: Press Release, runescape.com
Similar

Articles