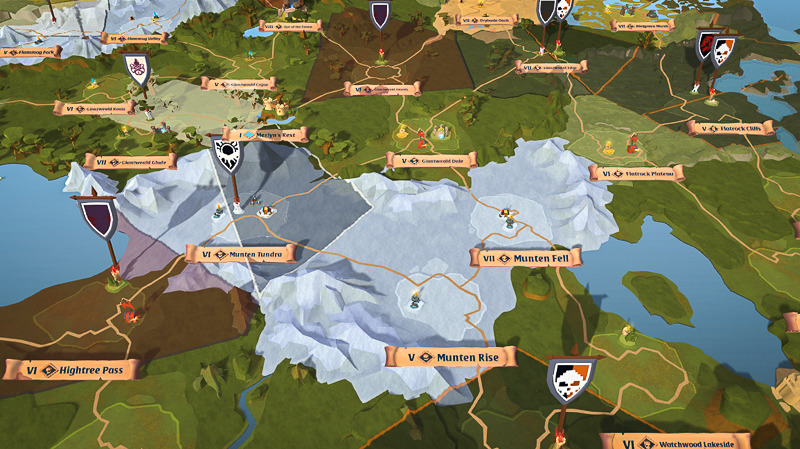 Albion Online Queen Patch 7 brings further Alliance limits

Posted by
MMOEdge
on
Mar 11, 2020
The latest patch to Albion Online, Queen Patch 7, continues the efforts started in patch 5 to reduce the advantages of large alliances.
Queen Patch 5 introduced Siphoned Energy Drain for on alliances with 10 or more territories. The second part comes with this patch and consists of Silver and Fame penalty on members of these large alliances.
Since the launch of the Queen update in January, we've put a great deal of effort into countering the outsized effect of mega-alliances in Albion. Patch 5 introduced a Siphoned Energy Drain on guilds and alliances with 10 or more territories that was intended to force large alliances to consider the costs when claiming large numbers of territories. With today's patch, all players in these guilds and alliances will receive reduced Silver and Fame income.
The patch also includes an increase of higher-tier loot in high-level dungeons, Invisibility Shrines at entrances and exists of Outlands portals and increased number of exits to reduce ganking.
You can read the full details through the links below.
Sources: albiononline.com, Patch Notes
Similar

Articles