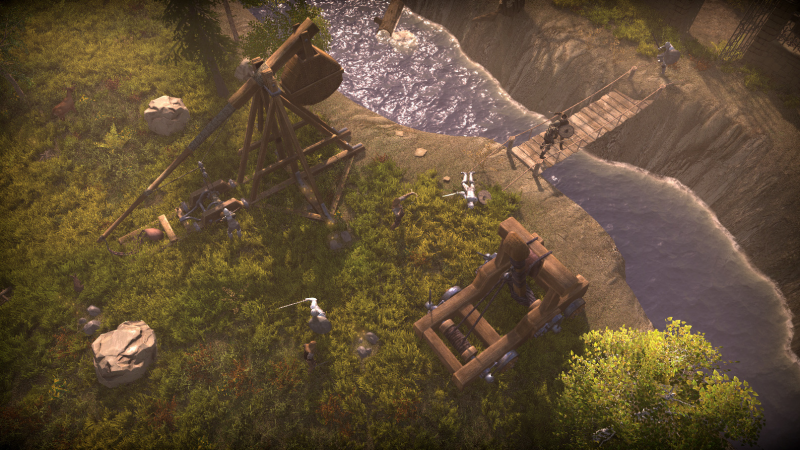 Wild Terra 2 Closed Alpha begins February 20th

Posted by
MMOEdge
on
Feb 18, 2020
Wild Terra 2's first closed alpha kicks off on Thursday, February 20th. Access to the closed alpha will be granted to all owners of "Conqueror, Hero, and Creator packs", the cheapest of those packs, Conqueror, is currently available for $124.99 / €99.99 / £86.99 - not exactly cheap.
This first closed alpha runs from February 20th through March 1st, the developers plan to launch a new phase every 2-3 weeks, adding new content and fixing bugs.
Closed beta testing is planned to begin around May or June 2020 and will be available to owners of the cheaper Settler pack with Steam Early Access launch planned to come before the years end.
If you're interested and want to pony up the cash to get in here is what you can expect from the current stage of development.
Starting island and Continent with unique locations: forests, cemetery, abandoned mines, church, an old sawmill, and others.
16 animals and monsters for hunting, including bosses.
Many quests (tutorial, construction, hunting, cooking, crafting items, etc.).
Fishing.
Mounts and pets.
Construction of houses and other structures for survival and production.
A lot of materials for a variety of crafting (tools, equipment from hides, leather, metals, etc.).
PvP and PvE. Fight against other players and team up to fight bosses.
Change of daytime, weather and seasons.
There is no NDA in place from this stage of testing onward so you can stream, post videos, pictures and reviews.
Source: Steam